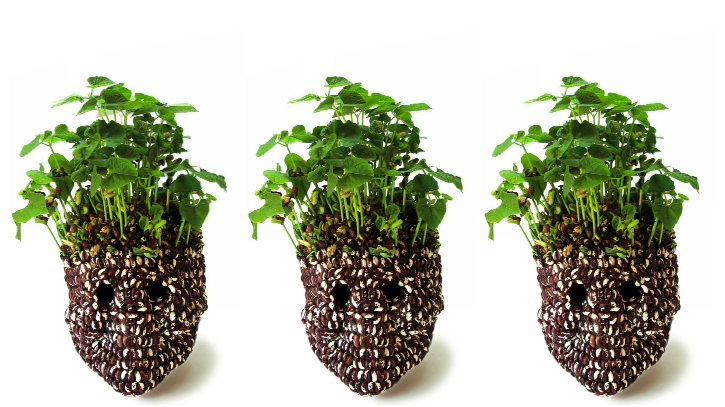 PURCHASE AN EDITION OF THE BRAINFOOD VIDEO & SUPPORT FOOD CULTURA
BRAINFOOD: IDEAS … GROW!!
Become a better thinker with
BRAINFOOD
. Feed your computer, phone or tablet with germinating beans and become a supporter of FOOD CULTURA. By purchasing this limited-edition animation, you will be providing fundraising nutrients to continue our exploration of food, contemporary art and culture in societies everywhere in Planet Earth…
Your contribution will help Food Cultura keep cooking!

€37.00
BRAINFOOD NUTRITION FACTS
BRAINFOOD is a three-minute video by Miralda for THE FOOD CULTURA FOUNDATION presented as a limited digital edition of 1000 numbered copies. Each digital copy is personalized by a Certificate of Authenticity, dedicated, dated, numbered and signed by Miralda.
The paper certificate will be sent by ordinary mail to your home or postal address.
BRAINFOOD PRICED TO GO!
Each digital numbered edition with certificate is available for 40€.
About the film
BRAINFOOD is a video animation of more than 3,000 photographs taken during the germination of a sculptural skull made of Chilean Porotos Señorita ("Young Lady Beans") over the course of a month. The beans symbolize the pulse of life and death as the seed within the never-ending cycle of death and rebirth.
Beans are a traditional crop from the New World. Prior to colonization –and to this day– these legumes constitute the basis of most Latin American and Caribbean diets.  Different types of beans are also present in the mythical foundations of various pre-Colombian societies as a major food ingredient.
BRAINFOOD was first presented as a part of Vanitas, a still life video-installation at the exhibition FOOD at SESC Pinheiros, Sao Paulo, Brazil, in February 2014. Referencing the visual memento mori of the Spanish baroque, and composed by the bean skulls, as well as collected McDonald waste, the reliquary reunited both the most sophisticated and the most superficial elements of the city. The physical remains of BRAINFOOD are now planted in the "campo santo" or vegetable garden of the cemetery of Barcelona's Sant Pau del Camp Romanesque church, continuing its life and death germination cycle.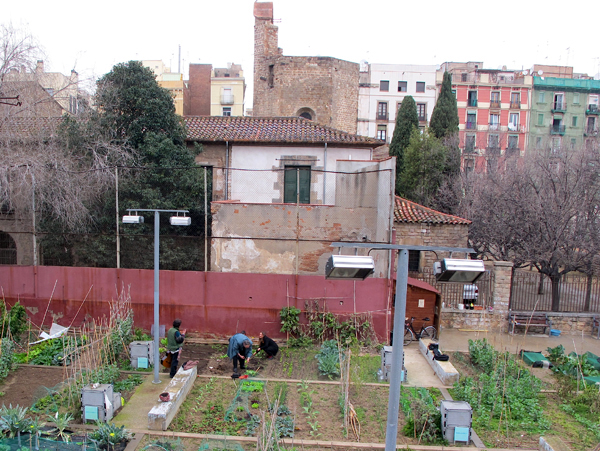 Important information: The purpose of this video is to raise funds for The Food Cultura Foundation. As such, its use is private and no reproduction or public screening of any kind is allowed without permission from Food Cultura. For more information on rentals and public screening permits please contact us at brainfood@foodcultura.org
Technical specifications: size 1920×1080 pixels, type: mp4, videocodec: h264. Coulour, sound.
Credits
Idea & Production: Miralda
Production Assistant: James Balder
Editing & Post Production: Coralí Mercader
Thanks to Julia de Luis, Montse Guillén, Anna Cufí, Leonardo Grotta
© Miralda for Food Cultura, 2014
Preview:
 
About Food Cultura
Food Cultura is an international collaborative network dedicated to communication, research and the overall history of food, customs, cultural experiences and art. The concept Food Culture explores broader questions related to the modes from which human identities are manifested: their universal rituals, their relationship with local memory, their interbreeding processes, their strategies for preservation and cohesion, their means of conveying or undermining traditions as well as contemporary social practices.
Have a question? If the info above doesn't help, you can ask us directly at brainfood@foodcultura.org